Monographs
Martin Delrio: Demonology and Scholarship in the Counter-Reformation (Oxford: Oxford University Press, 2015).
To see reviews of this book and read the introduction, click here.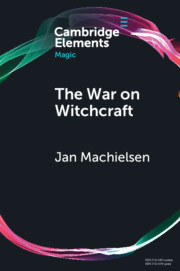 The War on Witchcraft: Andrew Dickson White, George Lincoln Burr, and the Origins of Witchcraft Historiography (Cambridge: Cambridge University Press, 2021).
See the abstract here. A "green" (pre-publication) version of this publication can be found here.
Translations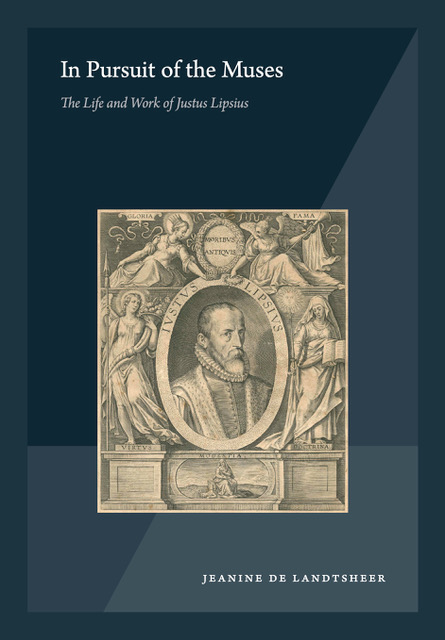 Jeanine De Landtsheer, In Pursuit of the Muses: The Life and Work of Justus Lipsius, ed. Marijke Crab and Ide François (Leuven: Lysa Publishers, 2021).
I translated the first half of this volume into English. You can find more details about the book here and my obituary of Jeanine De Landtsheer, who passed away unexpectedly at the beginning of 2021, here.
Edited Volumes
The Science of Demons: Early Modern Authors Facing Witchcraft and the Devil (London: Routledge, 2020).
You can find more details about this book here, and watch a short video recording about its contents (by my colleague Dr Emily Cock) here.
with Clare Copeland, eds, Angels of Light? Sanctity and the Discernment of Spirits in the Early Modern Period (Leiden: Brill, 2013).
Journal Articles (peer reviewed)
Book Chapters
'"Moved and Seduced by the Instigation of the Devil": Witchcraft and the Law, 1450–1700', in Russell Sandberg et al., eds, Research Handbook on Interdisciplinary Approaches to Law and Religion (Cheltenham: Edward Elgar, 2019), pp. 72–93.
'The Counter Reformation', in Philip Ford, Jan Bloemendal, and Charles Fantazzi, eds, Brill's Encyclopaedia of the Neo-Latin World 2 vols (Leiden: Brill, 2014), vol. 1, pp. 759–73 [revised online ed., 2017].
'Bodin in the Netherlands', in Howell Lloyd, ed., The Reception of Bodin (Leiden: Brill, 2013), pp. 157–92.
Selected Reviews
'God's Own Werewolf: The Afterlife of an Odd Old Story', The Times Literary Supplement, 31 July 2020.
'Virgin Atlantic: Religious Expansion and Its Modern Parallels', The Times Literary Supplement, 28 May 2019.
'Angels and Demons: The Elusive, Scholarly Jean Bodin', The Times Literary Supplement, 14 February 2018.
'Foul is Fair: Investigating Why Witchcraft is Back', The Times Literary Supplement, 1 November 2017.
Selected Other Writings
'USS Strike: We Need an Honest Debate about Pension "Facts"', Times Higher Education Blog 8 March 2018.
'A History of Early Modern Catholicism in a Single Object', British Academy Review 26 (2015): 64–68.
'Pierre De Lancre (1556–1631)', in Luc Foisneau, ed., Dictionnaire des philosophes français du 17e siècle (Paris, 2015), pp. 984–88.